If you do not want everyone registering for your site to have Writer Privileges, then in
Dashboard > WriteShare > Settings
leave UNCHECKED:  New users are authors by default
Here is how a subscriber can manually apply for Writer Privileges and be approved by a Site Admin.
Once registered for your site, the subscriber should to to their profile pages at https://yoursite.com/profile/ to find a link to request Writer Privileges: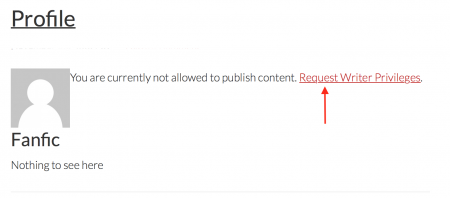 After Requesting the subscriber will see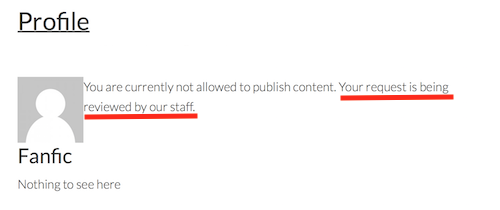 The Site Admin will receive notification:

The link will take the Site Admin to the USER PROFILE.  Note, the very bottom of the User options is a field to allow Writer Privileges.  Be sure to check the box and UPDATE user.

The subscriber, now writer, will receive email notification of approval:

The subscriber is now a writer and can access your https://yoursite.com/write/   page.
Here are the instructions on Posting and Editing.