If you haven't seen the overview video yet, check it out:
"Just tell me how to do it!"
Ok – this is how to setup a FANFIC site.
Select FANFIC as the content type.  Note: after you save, the word CONTENT on the Dashboard will become FANFIC.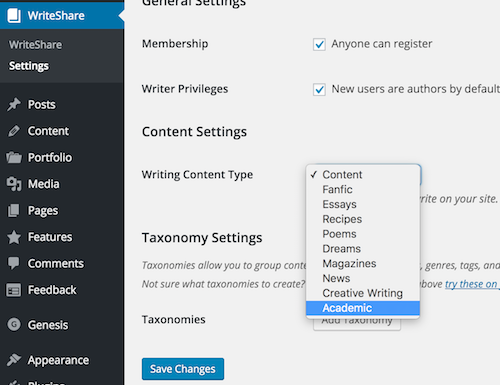 Choose ANYONE CAN REGISTER and  NEW USERS ARE AUTHORS BY DEFAULT – unless you want to manually approve each membership. If so, read these instructions.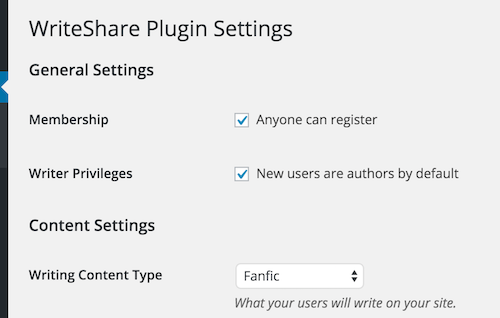 TAXONOMY: I'm setting this up to have Genre, Book, Chapter, Fandom, and Rating fields that the writers will fill in with each submission. Notice you can choose to make any of these required – or not. It's simple check box. Keep reading…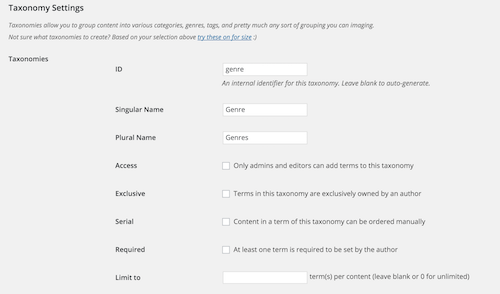 For book, I check off EXCLUSIVE. This helps create the book title to which you can add chapters.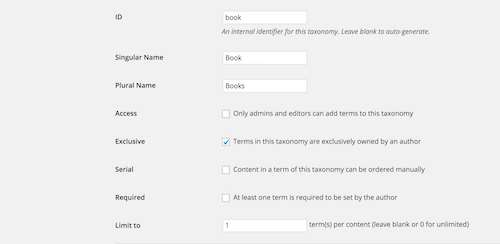 For chapter, I choose to check SERIAL so that the chapters can be added when they're submitted in order – or out of order.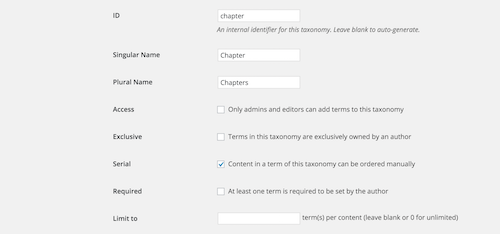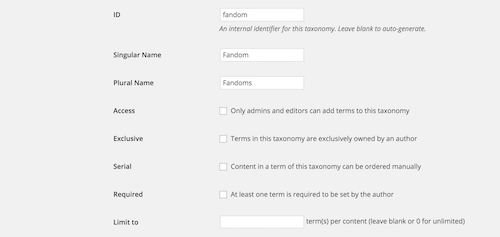 As Site Admin, I will set up the ratings myself in a moment, but first, I will check off "Access" – I want to be the only one setting ratings. Second, I check off REQUIRED – I want writers to have to put a rating on their fics. Third, LIMIT – they can only pick one rating.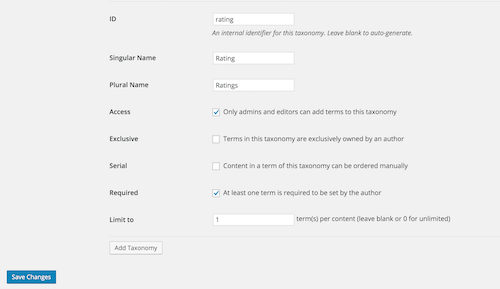 SAVE CHANGES !!!!
Now, go back to the Dashboard, and you will find this:
See how FANFIC is now on your Dashboard? And now, all the Taxonomy are on the Dashboard under Fanfic!

SET UP THE RATINGS.
Dashboad > Fanfic > Ratings
Simply add your ratings.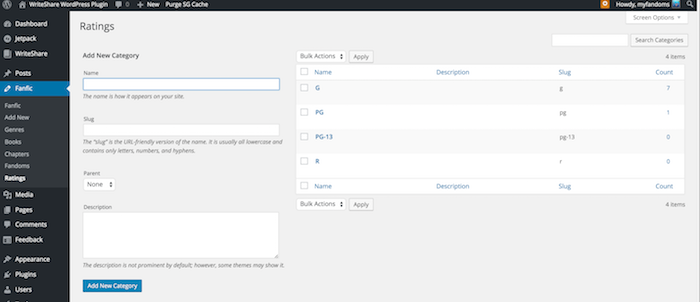 What your writer's will see when posting: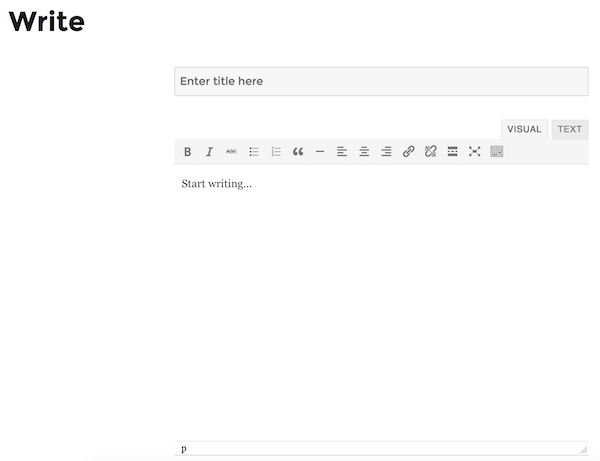 (not the Taxonomy, in order):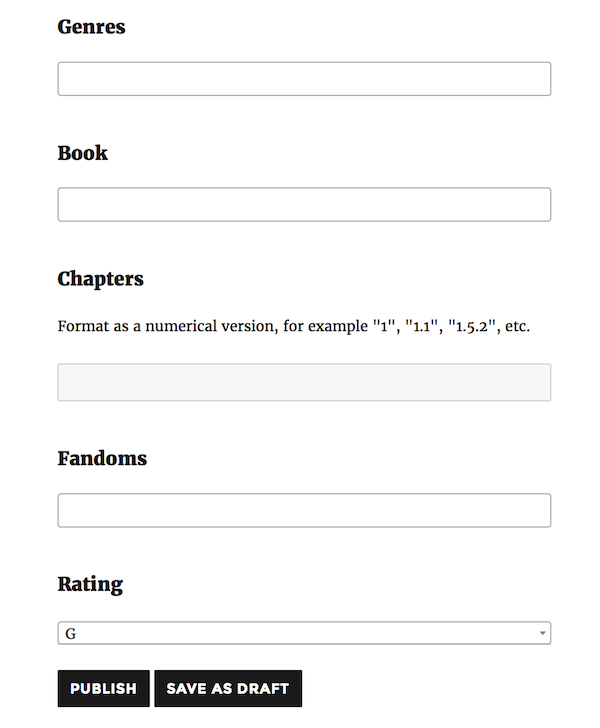 What your readers will see when searching (not the Taxonomy, in order):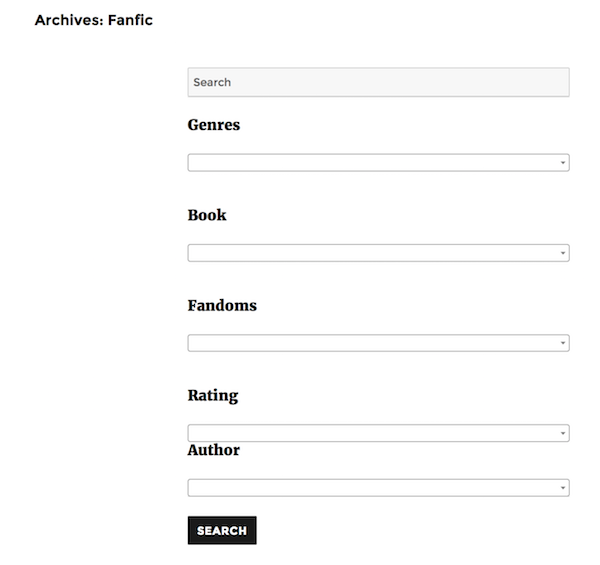 That's pretty much it!
If you have questions or need help, please use the WordPress Repository Forum.